As of 2015, it appears the aquarium has improved it's nursing area compared to the bad reviews of 2013 where moms complained of not being able to carry their strollers inside, and experiencing a very hot, cramped, uncomfortable space.
A Mom & Doula wrote:
"My family visited the National Aquarium in Baltimore, MD I was VERY pleased to see this sign on the door which prompted me to enter! Great job guys!"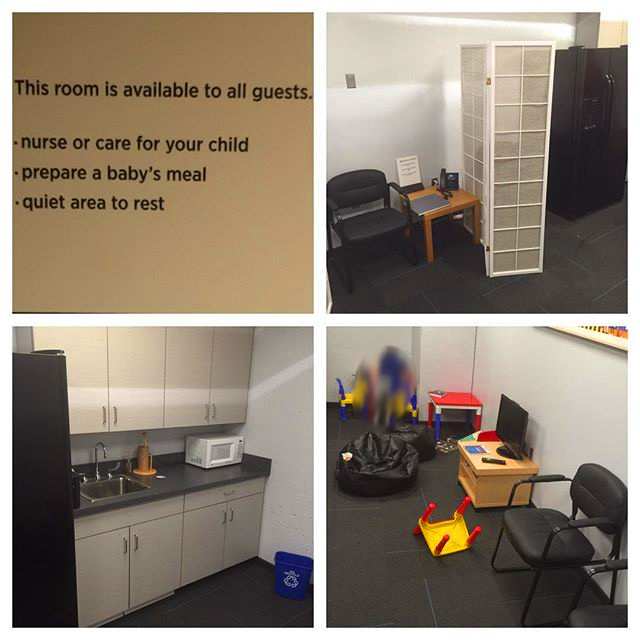 Photo credit: