Heathrow Airport provides several play areas for children but only mentions one location for nursing mothers.
Located in Terminal 3 in the Family Lounge the nursing mother's room provides privacy to breastfeed and breastpump. It has a sink, changing tables and chairs.
There is even a service to "reserve and collect baby milk." Not too sure about this service so call ahead to get details or look at reviews online.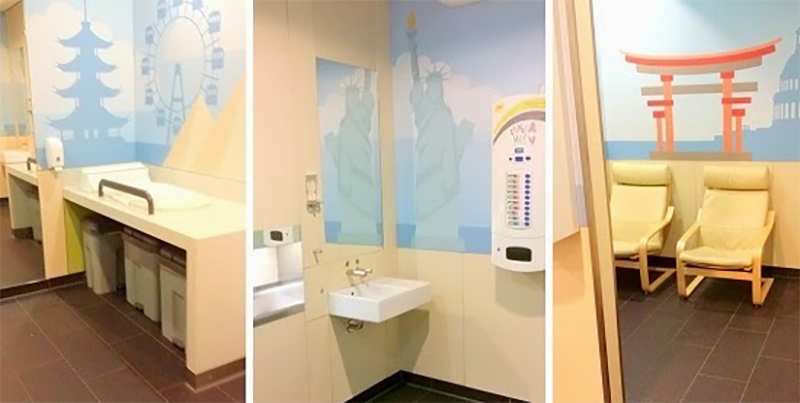 Photo credit: MadPsychMum