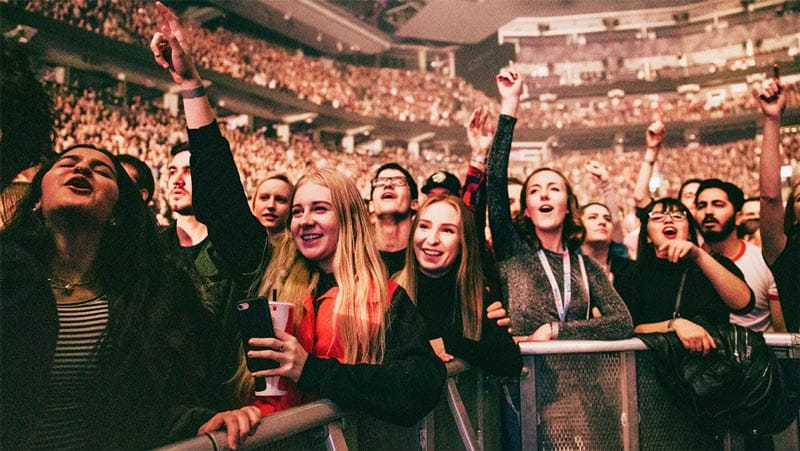 On the heels of the North America 2023 Eras Tour, Taylor Swift has taken the industry by storm, with new music and the new iteration of old songs. Along the way, fans have included people of all ages, including nursing moms. Women have used nursing spaces, pods and identified safe spaces to breast pump and breastfeed during the concerts.
This summer alone Moms Pump Here saw an uptick in searches for
stadiums with nursing rooms
all along the Eras Tour route.
Here are a few popular locations of nursing mom concert goers:
1.
Nissan Stadium
in Nashville, Tennessee
Nissan Stadium (Tennessee Titans stadium) have two
Mother's Lounges
and one Mamava Breastfeeding Suite available for breastfeeding and breast pumping mothers attending games and events with their babies or needing to pump breast milk frequently.
Both Lounges are equipped with a changing table, an outlet, and a chair for nursing. Please note, any First Aid Station in Nissan Stadium will also accommodate a nursing mother.
2.
Metlife Stadium
in East Rutherford, New Jersey
AT Metlife Stadium, Nursing mothers are welcome to breastfeed their child wherever they feel comfortable. Those who request a more private location in which to breastfeed or use a pump may use our Nursing Suite.
Located on the Plaza Level under Section 143. Please use the ramp to the left of the MetLife 50 Club, located in MetLife Central (plaza level near the MetLife Gate), to access the room.
3.
State Farm Stadium
in Glendale, Arizona
State Farm Stadium (formerly University of Phoenix Stadium) in Glendale, Arizona says the following for breastfeeding and breast pumping mothers: "Privacy/Nursing Rooms are located on the Club Level in the elevator atrium at Section 230. Nursing Mothers can enter the stadium with breast pumps supplies at any gate. While breast pumps are not subject to the clear bag policy, they will be subject to search at the gates."

Don't forget to rate, check-in on Moms Pump Here next time you have to use a nursing location during a concert!
#taylorswift #swifties #taylorswifterastour