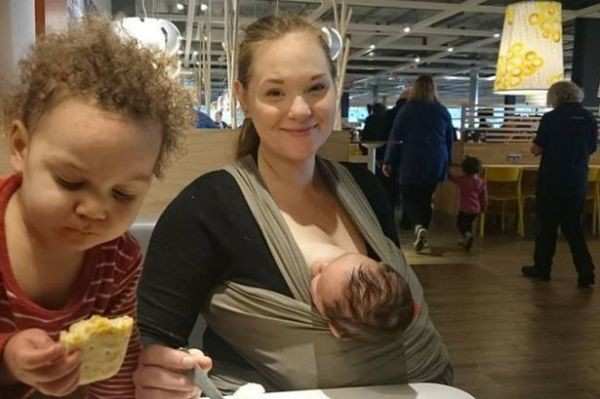 Photo Credit: Katy Scrigna
Mother-of-two Katy Scrigna was nursing her seven-week-old daughter in a U.K. Ikea when she was asked by a security guard to relocate to the store's "designated breastfeeding area."
Security informed her they'd received a customer complaint and that she'd be more comfortable nursing in the designated space for breastfeeding.
Scrigna took her frustration to Facebook, and as a resut a local media source contacted Ikea to inquire about the incident. Ikea's response is that its staff acted wrongly and they insist that nursing mothers are allowed to breastfeed wherever they please in their store.