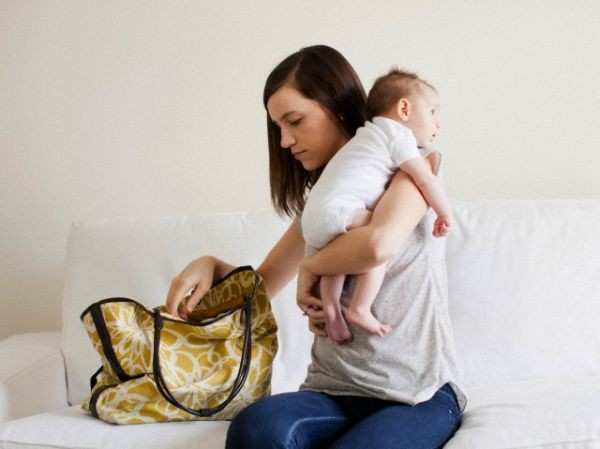 Moms Pump Here was born out of necessity. Specifically, the need for women to have a clean, safe, and comfortable place to use their breast pumps - and the idea came to me and to Priya after I had a bad experience looking for a comfortable place while at a trade show at New York City's Jacob Javits Center.
My work has taken me back to the Javits Center every year, and each time I visit - the staff points me to a restroom when I ask for the best place a woman can access to use a breast bump - until this year. This year, they showed me a space in the back of the lower floors, in the nurses' area where they administer first aid. It's not the most beautiful location we have featured in our database, but it is certainly functional and absolutely an improvement from a restroom!
My trips back to the Javits Center have inspired me to review the top ways to easily find a place to pump (or nurse):
Plan your trip. Research the location to find out if specific accommodations are available for a nursing mother. Usually a woman is more understanding and interested in helping, but do not forget that many of the men you speak with may have a partner at home who may be in a similar situation as you. You asking for his assistance and guidance may be a wonderful opportunity for him to help out a fellow parent.
Call ahead. Using kind words and offering reasonable suggestions can sometimes be much more fruitful than you'd think. For example, if you will be traveling for work and a coordinator is assigned the task of scheduling your corporate activities - reach out to that person a few days before your arrival and outline your needs based on your pumping schedule. Inform them you're a nursing (or EP) mother and you would appreciate some time built into the schedule to allow you to express milk as you need to. Be specific with your requested times because this may help your coordinator plan their schedules for the teams involved. If they are not able to assist you, kindly ask them to connect you with someone who can help with your needs. Sometimes the coordinator may not want this concern elevated to their supervisor, so they may be able to assist you after you point out the urgency of your situation.
If calling ahead or planning ahead or not options, approach the staff at the facility in a similar way as is described above. Quietly ask the person working the front desk or reception area and inform them you would like a relatively quiet and secure place to use your pump (or nurse). If they offer you a restroom, politely decline and tell them you appreciate the gesture that you are not comfortable using a restroom to pump. If they offer no other option, ask to speak with a concierge or a manager. Sometimes the staff working the front part of a business are not informed of the options available to its patrons. A great example is at the Javits Center. When I spoke to a woman at the concierge desk this year (after years of calling and asking the front desk about where a mom can pump and being told the bathroom), the concierge said, "Of course we have a place for that and no, it's not a restroom." Finding an appropriate place to pump was just a matter of asking the right person.
4. The best and easiest way to find a place to pump is to use the Moms Pump Here app. You can search by location, venue type, or geographical area and you will very quickly have suggested locations listed for you to choose from. The app is available on Google Play, iTunes, and Amazon so you can use it on all your devices - meaning you are easily connected to our database of nearly 1,000 locations where moms have nursed and/or used their pumps across the country.
Download our app today and see how easy it now is to find a safe, comfortable place to use your pump. #Happy Pump Day!