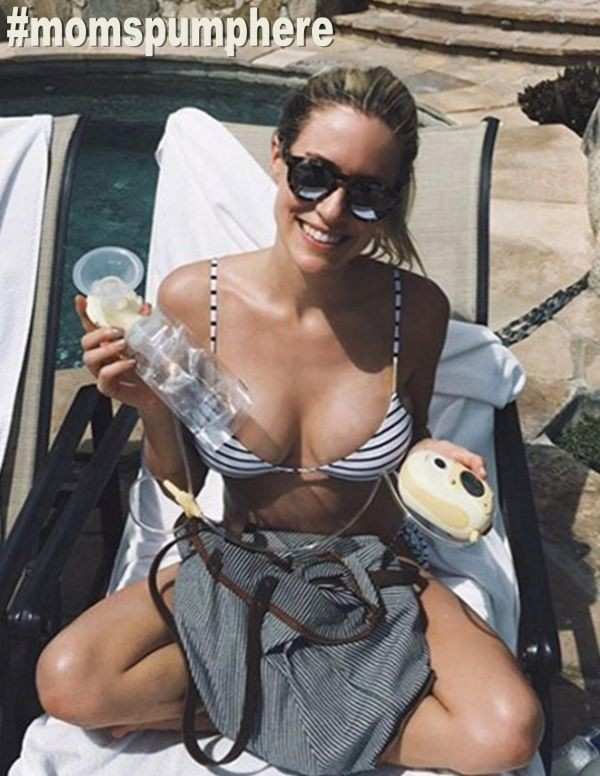 Photo credit - Kristin Cavallari via Instagram
Can you relate to this? Pumping poolside?
Mom of three and Laguna Beach star, Kristin Cavallari, shared this picture earlier this week when she was enjoying some sun while sitting poolside at a hotel. In the photo, she's wearing a black and white striped two-piece bathing suit and she's holding up her pump parts that she uses to express milk for her youngest child with Jay Cutler.
She's been traveling the past few weeks and busily promoting her new book Balancing in Heels.