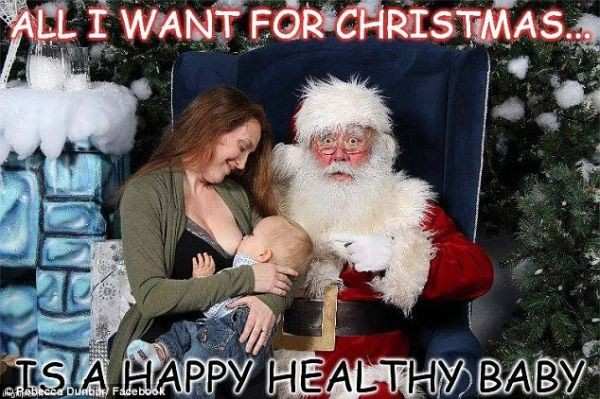 Photo credit: Rebecca Dunbar, Facebook
A nursing mom in the Niagara Falls area posted a photo on Facebook and it's not your average holiday picture with Santa.
Rebecca Dunbar, 40, was waiting in line to see Santa with her year-old twins at the Niagara Square shopping mall when one of her children began to fuss. She began to nurse him while they were waiting and when it was their turn to sit on Santa's lap, she asked permission from both Mr. Claus and the photographer working the event.
With consent from both Santa and his helper, the moment was captured on camera and then Ms. Dunbar shared it on social media.
What do you think? Would you nurse on Santa's lap?