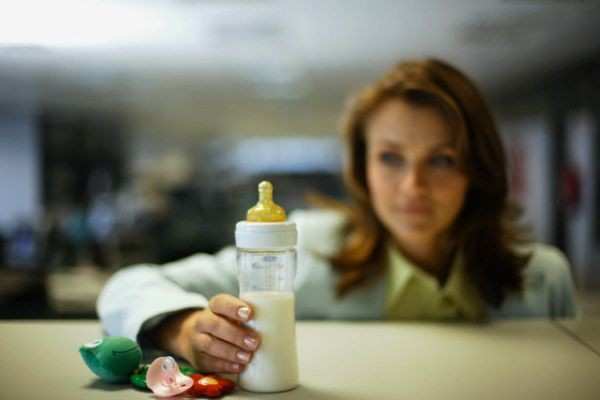 A new study has found that fewer than half of U.S. nursing mothers have access to adequate workplace accommodations while they are breastfeeding.
The study, conducted by the University of Minnesota, looked at 2,400 women who had delivered their babies between 2011 and 2012. They found that 40% of the women surveyed indicated they had both time to pump and were able to use a private space that was not also a restroom.
Study author Katy Kozhimannil states that lower income women were least likely to have access to adequate accommodations. "This is a group of women who already face disproportionate barriers to breastfeeding." She goes on to indicate that focusing "attention to places where these women work is going to be really important."
The Affordable Care Act requires that companies or employers with more than 50 employees must provide a suitable facility and adequate time for a lactating woman to use for expressing breastmilk. Kozhaminnil suggests that 15-minute breaks every three hours and a private room with both an outlet and a sink are what women need.
We at Moms Pump Here agree with Kozhaminnil and further suggest that lactating women be proactive with their employers and provide their employers with the outlined Affordable Care Act requirements. Many employers are not aware of the requirements and a simple note or letter to Human Resources can gently remind them of what you are legally entitled to.