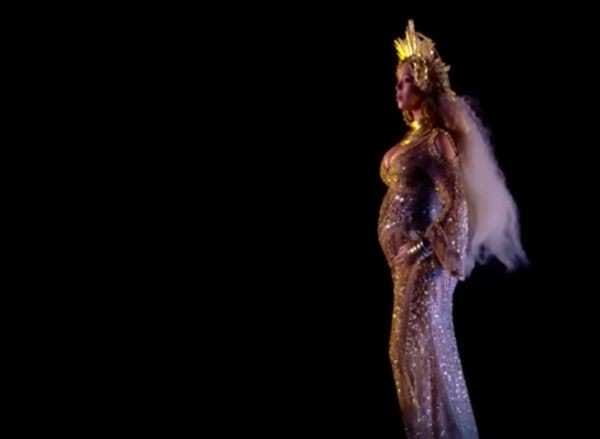 Beyonce performed during the 2017 Grammy Awards, pregnant with her twins, in a large ensemble of dancers and elaborate costume design. Apparantly her performace shocked and confused everyone.
I wasn't confused at all. Fresh off the heels from a very artisticly rendered video for "Lemonaide" it was clear the performance at the Grammys were a continuation of her story. It was in honor of motherhood and the breath taking beauty and transformation mothers go through.
She came out in a regal goddess like costume equating mothers to goddesses. And what better way to show off her bump then honor motherhood in all its glory and perfound awe. She sang the songs "Love Drought" and "Sand Castles" from her most recent album.
In her acceptance speach for Best Urban Contemporary Album she said, "It's important to me to show images to my children that reflect their beauty." It was clear this was a performance reflecting the beauty of being a mother.
Here's the performance: