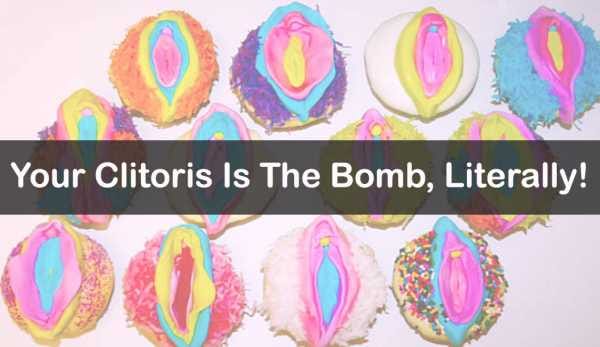 How impressive is the clitoris? Did you know a woman's clitoris never stops growing? The clitoris continues to grow even after other parts of the body are done. The clitoris doubles in size during puberty, and it gets even bigger—almost seven times its length at birth—after menopause. Your clitoris contains over 8,000 nerve endings in the tip of the clitoris alone, double the number of those in a penis. The clitoris is considered the female penis and can become engorged just as the penis does when it is aroused. Imagine your clit getting bigger as it nears orgasm. This diminutive part of the female anatomy packs a powerful punch and is not to be taken for granted.
I know you are questioning how did I get on this subject? The conversation initially started with me and my husband discussing the sexual differences between men and women as they age. He was the one who brought it to my attention that some men may experience a low sex drive after they reach a certain age. There are various reasons why this may occur such as testosterone levels being low, medications or lack of exercise and poor diet. As for some women, my husband informed me that the urge for sex tends to increase as women become older, partially due to the size of the clitoris. I took it upon myself to investigate further because I was under the impression that women lose their desire to have sex after a certain age and once you hit menopause forget it, the world makes it seem as if your life is over and your vagina shrivels up and dies.
However, have no fear it has been proven that women over 40 experience an increase in their sex drive. According to Live Science, women grow increasingly satisfied with their sex lives after they turn 40, a new study suggests. The researchers surveyed a group of women between ages 40 and 100, with a median age of 67. Half of the responders said they were sexually active, and most of those women said they were able to become aroused, maintain lubrication and achieve orgasm during sex, even after the age of 80. Now I am not sure how this relates to the clitoris growing but if the clit is the female version of the penis and it's continuously growing it would make sense that women would be more aroused as they get older. This is my opinion. I remember talking to my mom and asking her if she still had sex as she was becoming older and surprisingly she said yes without hesitation. Your clitoris is the bomb!
https://www.health.com/mind-body/10-things-you-never-knew-about-the-clitorishttps://www.livescience.com/36073-women-sex-life-age.html