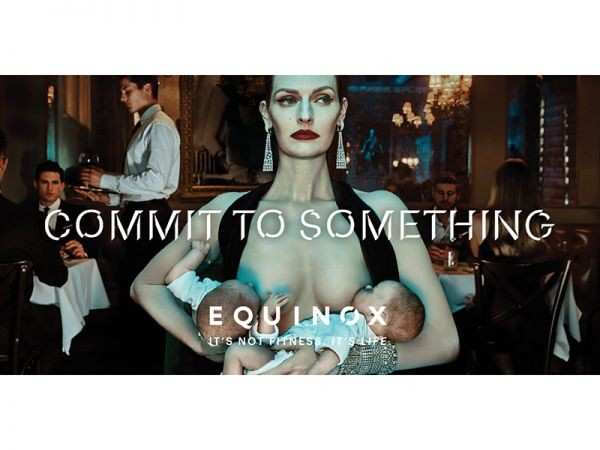 Photo: Equinox, via PR Newswire
Luxury sports club Equinox is raising eyebrows this week with the unveiling of their new ad campaign "Commit to Something". One segment of the campaign shows a glamorous young mom nursing two babies at a restaurant table.
The provocative campaign includes seven images shot by world-famous fashion photographer Steven Klein. According to a press release from Equinox, their brand is stating that "Commitment is achievement. It is a discipline. It is about having deliberate intentions and following through."
We at Moms Pump Here agree that breastfeeding even one baby is a commitment which requires discipline and deliberate intentions. We are happy to see an image of a breastfeeding mom is one of their seven chosen images about commitment.
What do you think?