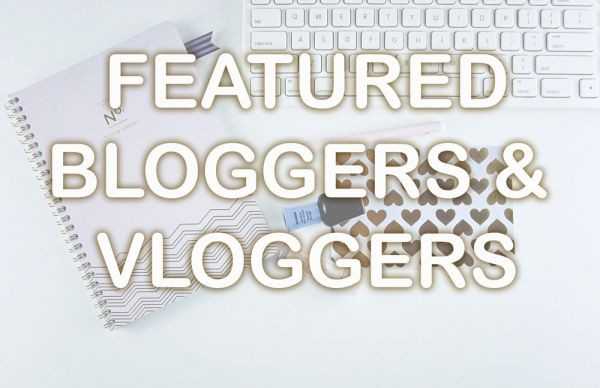 MEET OUR BLOGGERS & VlOGGERS
Suzanne Belcher (AKA Super Sue)
Suzanne Belcher is a work at home, supermom to two boys and wife with a passion for fitness and health. Suzanne is an avid runner, an All-State Track and Field Champion and an Olympic flame escort in the 1996 Olympic Torch Relay. She is an alumna of Fairliegh Dickinson University with a degree in Psychology and lives in Long Island, NY with her family.
---
Tara Bradford is a Growth Strategist and Success Coach. She has her certification in high performance coaching and she is the founder of The Potentialista™, a global mentorship program for professional women and female entrepreneurs.

Tara is passionate about helping empower women to live happy, fulfilling, successful lives by guiding them to develop fierce confidence and limitless self belief.
---
Jade Anna Hughes is a writer who was born in the UK, grew up in France, called NYC home for a decade before recently relocating to the California sun. Jade is currently raising three young children with her partner Cesar, and working on her second collection of essays, while preparing for a future move to Mexico.
---
Valerie Young
Valerie Young, JD, is public policy analyst and women's rights advocate in Washington DC. She currently serves as Outreach Director for Caring Economy Campaign. Her work appears in social media, @WomanInDC on Twitter, Your (Wo)Man in Washington on Facebook. Other publications include The Shriver Report, Brain/Child Magazine, and blogs of Center for Partnership Studies and Caring Economy Campaign.
---
Jennifer Landis is a wife, mom, writer, and healthy living blogger. She loves tea, peanut butter, and really dark chocolate - typically all at the same time. Find more from Jennifer at Mindfulness Mama.
---
I run Get the Most Out of High School with the mission of providing youth and high school student athletes with the tools and frameworks they need to not only succeed academically and athletically in high school, but to also develop the skills they will need to excel in college and beyond. I graduated from high school in 2011. While there I was a three-sport captain and All-State football player, while also earning the top GPA in my school.
---
Chelsea Villines
Born in 1984 as a perfectly healthy girl, lost hearing at the age of 18 months due to a fall down a flight of stairs. I was recognized in many areas from sports to business as the female athlete of the year for Oklahoma to Young Dental Hygienist Alumnus of the Year for University of Oklahoma. I'm a mom of 3 boys, a dental hygienist, a shampoo rep, and an Oklahoma Milk Bank 3rd time breastmilk donor!!!

---
Smith works with individuals who are overwhelmed by their belongings, feel stuck and uninspired by their environment and are ready to step into a new way of being in their space. She believes that our wellness is directly connected to what we are surrounded by. Through visualizing and creating an inspiring environment, the results are life-changing.
As a partner of the Container Store, Smith has been in more than 300 homes in the past 3 years understanding firsthand the stress and strain people living in overcrowded and under-visualized spaces are feeling.
After working with Smith, her clients experience a shift in their beliefs about what they've been holding onto, a renewed energy in their space and the ability to find anything they need in under a minute.
---
Sara Boykan is a Licensed Professional Counselor and Certified Personal Trainer with a passion in working with others to achieve mental and physical health. As a full-time child and family therapist, Sara taught others about self-care, but struggled to incorporate into her life. She set a goal to compete in her first fitness competition, and learned so much about nutrition that she began to educate her clients on naturopathic solutions to various challenges and "food as fuel". Their success inspired Sara to create Project Potential, a community built to help others achieve long-term success in wellness by focusing on principles of "Grow" (mindset), "Nourish" (nutrition), and "Flex" (physical activity). Sara taught PregFIT exercises classes for expectant moms throughout her pregnancy, birthed a healthy boy in September 2017, and now continues to work with prenatal and postpartum women at a private studio in Campbell, California.