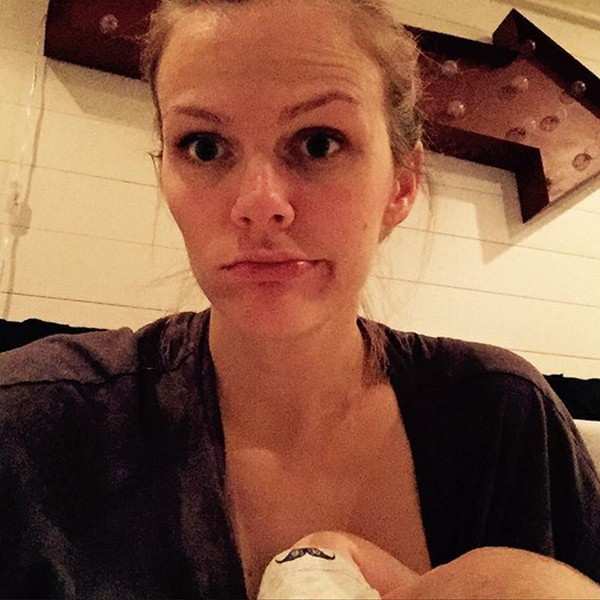 Photo: Brooklyn Decker via Instagram
Many of us watched the Golden Globes this weekend, but did you see Brooklyn Decker's adorable post to Instagram during the awards show?
Instead of wearing a fancy dress and sporting elegant jewelry, Decker shared another type of glamorous photo – one of her breastfeeding her baby boy, whom she and husband Andy Roddick welcomed in October.
The model, dressed in an oversized t-shirt, no make up, and a simple hairdo, captioned her cute pic with some great hashtags: #notgoldenblobes and #mykidsuckingonagoldenglobetho.