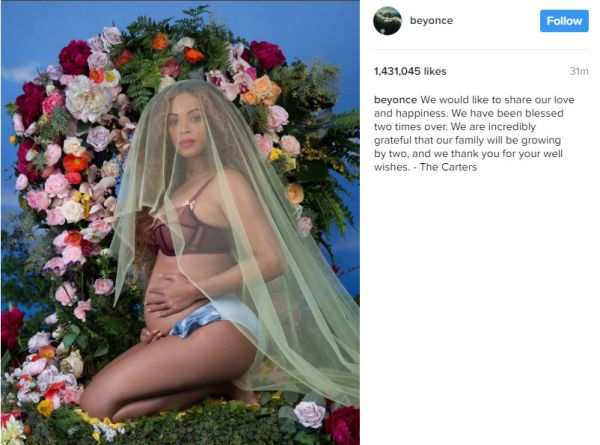 The BeyHive is buzzing!! Beyonce is pregnant with twins!! She announced it on Instagram (@Beyonce) today and within minutes there were over 1 million likes.
Beyonce and Jay-Z have a daughter, Blue Ivy. This is certainly unexpected news. We had no idea twins ran in the family.
We are wishing the Carters a safe and happy pregnancy!